Time for a review! Today we'll be looking at Born Pretty Store False Eyelash Kit and everything it includes.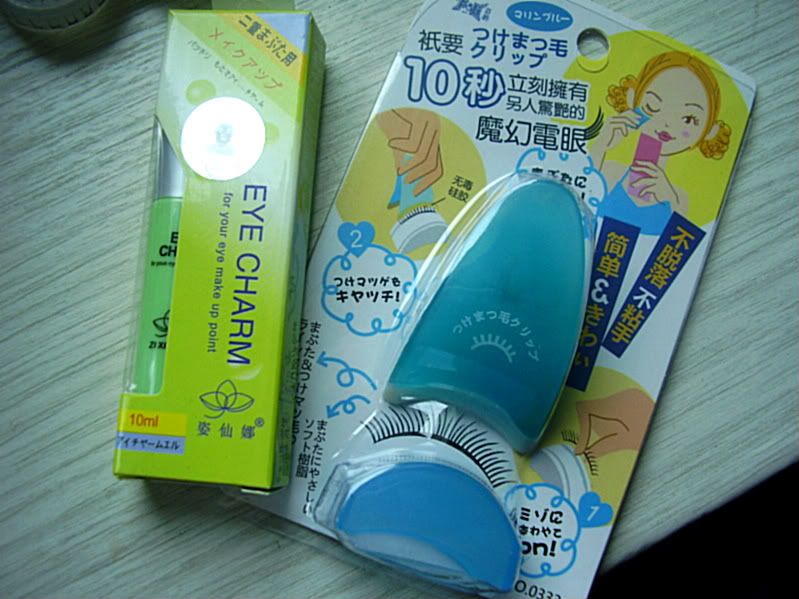 There are 3 items in total: New Eyelash False Pretty Eyelashes, false eyelash applicator and false eyelash glue.
Born Pretty
is an online store located in Singapore selling various nail art and other beauty and cosmetic products. I picked these eyelashes because they remind me of those my gyaru idols are wearing ♡ But there are lots of other things worth getting such as:
Acrylic Mold DIY Decorations
for those who run their own deco business and
Swarovski rhinestones
which I'm digging myself! Not to mention the affordable prices! So if you are planning to decorate your nails, cell phone or something else -
Born Pretty Store
has everything you need.
Some of my readers may know, that I've been wearing false eyelashes for over 3 years almost daily. Over these years I've tried out many different lashes and glues. I've never tried a
false eyelash applicator
yet so this will be interesting. :D
Lets see what the description says:
Brand new and high quality
With one professional glue and applicator
They are very easy to use and can be used for many times if using properly.
Instruction of usage
Carefully remove the eyelashes from the case
Compare false eyelashes with your eye lines and trim to suitable length and width if necessary
Took a picture for demonstration. The extra part is there so the lashes will stay on place in the package.
Apply the glue along the false eyelash root with cotton bud
Hold the eyelash on the root of your natural lashes and add a bit pressure on it
Here's how the package looks:
There are 10 pairs of lashes in one package and each package costs around $3-$8. (In euros that's 2,1 - 5,8!!). From stores you can get 1 pair for that money.
Well there are some cons such as having to cut off the extra part they have, but it's understandable since the lashes are so cheap! They are really useful, if you use lashes a lot. There are lots of different styles you can see from
here
.
My eye with lashes on:
They look a lot like the lashes from Seppälä that I wear often.
They don't stand out too much, but they do make a difference. At least I feel naked without eyelashes.
And eyes closed:
I think they look really cute like this!
Useful when you attend school and people often see you looking down/writing.
:)
Now about the Eye Charm glue: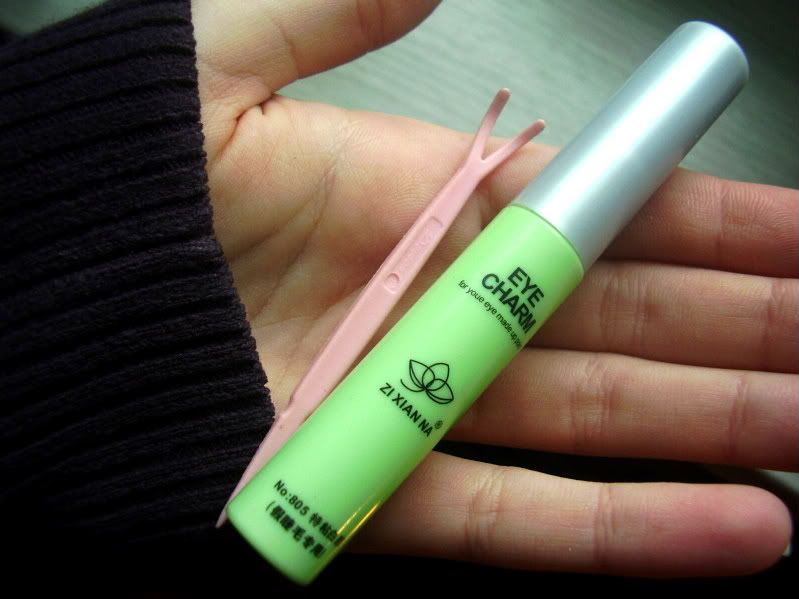 This glue can be used as an eyelid glue or as a lash glue. As you can see the package also includes a light pink stick Asians use to get double eyelids. The glue is nice to your skin as it is made to use on daily basis by Asians and the stick can actually be used to put pressure on your falsies to make them stay on place. :)
For me the lashes stayed on very well, I took them off around 10pm in the evening and it was still difficult to remove them. So I can say that it's the best glue I've ever used! I don't think I ever need to worry about fake eyelashes getting loose again.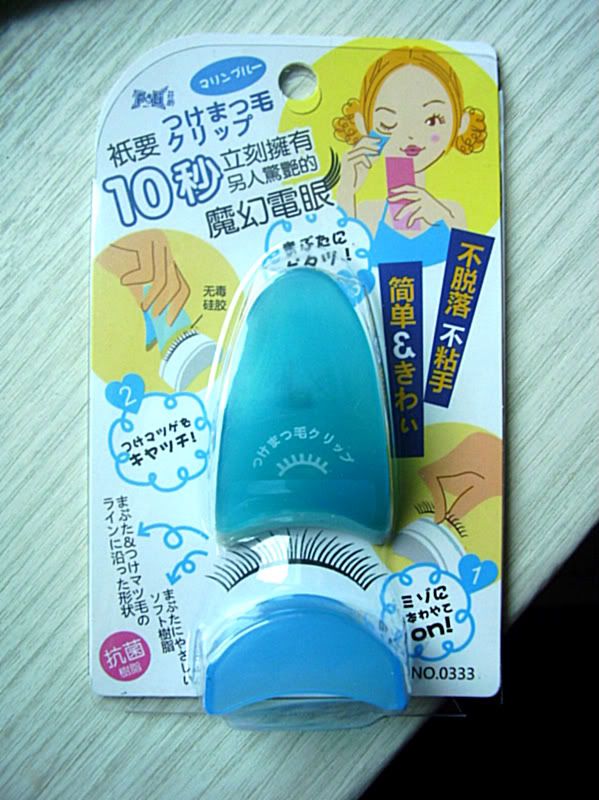 Fake eyelash applicator is not something I'm quite used to. I still prefer putting them on with my own fingers. But maybe it's only me. It is nice to hold your lashes with it while you are putting glue on them though! Has anyone used one before? :o
One more picture of me with the lashes taken today:
Anyway, that's all. I think I've never written an entry this long before. Hope it was of any help and don't forget to visit my nice sponsor for all your nail art and cosmetic needs! :) They have many nice things for a great price! And guess what - there's also a coupon code on my sidebar that will get you 7% of discout of everything you buy! 7OFFJ61