Halloween is right around the corner and feeling festive I've decided to do a halloween themed post as well :)


I'm not only showing you my halloween costume, which btw is sponsored by
Ilovesexy.com
, I'm also doing a make-up pictorial for the look that in my opinion would suit a
pirate doll
. So it's probably going to be a picture heavy post :P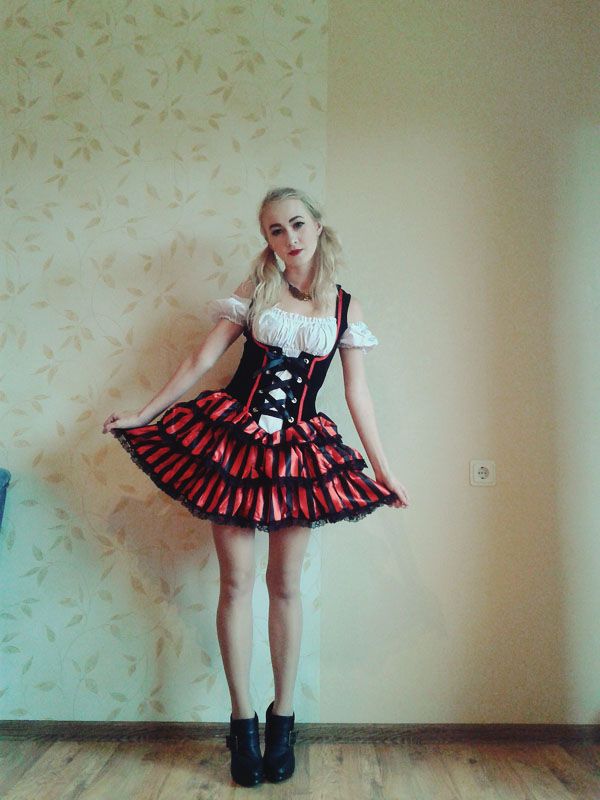 It took me a while to decide on a costume to wear since
Ilovesexy.com
carries so many of them! It's too late to order a halloween costume now, but there are always costume parties! They also sell lingerie and sexy costumes that are more of a bedroom material. So I suggest you to bookmark that page, who knows - you might need it later! :)
The make-up is actually quite simple and could be used for any other occasion. For some reason I associate red lips with pirates, so that would be the key make-up point here ;3
Costume
Circle lenses
Make-up
RiRi ♥ MAC EyeShadow Palette in Her Cocoa
RiRi ♥ MAC Liquidlast Liner in Pointblack
Diamond Lash false eyelashes in Fairy Eye
RiRi ♥ MAC Veluxe Brow Liner in Deep Brunette
MAC Chromagraphic Pencil in Pure White
Buff'd Cosmetics Velvet Matte Blush in Playful
MAC Matte Lipstick in Viva Glam I
Sorry for the rant, but did you know that MAC Matte Lipstick in Viva Glam 1 first came to sale in 1994?! Now there are 6 shades in that collection and ever since 1994 every cent of the selling price of VIVA GLAM Lipsticks and Lipglasses is donated to the M·A·C AIDS Fund. There's even a wikipedia article on it!! :o To date they have raised $270 million!
Moving on to the pictorial. First apply moisturizer, primer and foundation of your preference. Then do your eyebrows. I've included products I did my eyebrows with, but you should do your eyebrows anyway you like to do them. :)
Now apply some blusher and red lipstick and you're good to go :)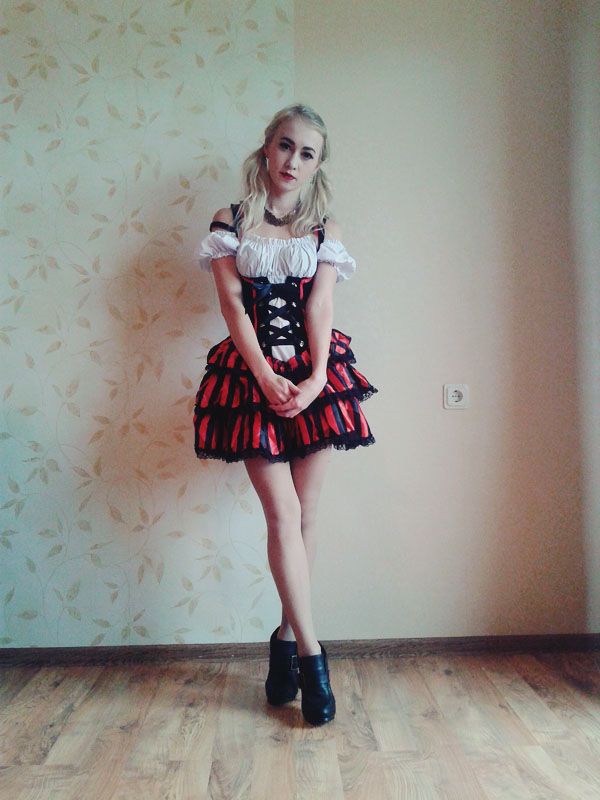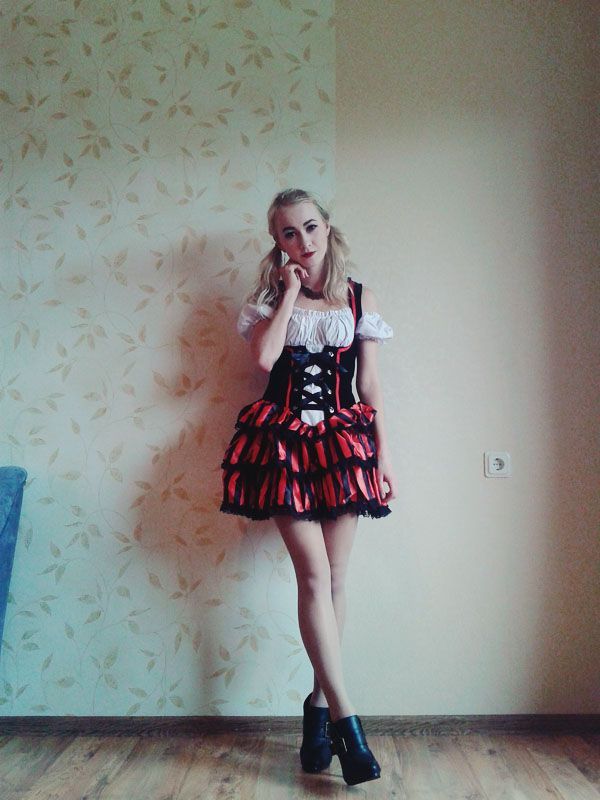 Like my costume? Click here to browse more!