Wedges and chunky heels are the only type of heels I wear these days... I love heels and all, but I can't be bothered to deal with pumps. Therefore I tried my best to pick out something simple from
ilovesexy.com
, so they would go with anything. You know, to make sure I'll actually wear them somewhere.
I really wanted to do an outfit post, but it has been a while since I received these shoes. Right now I'm away from home and only got these photos, but I didn't want to postpone my review any further and give
ilovesexy.com
the shoutout they deserve. :)

Maybe in the future you'll see an outfit post with these as well?
Even if I thought I picked out something simple, 4.5 inch is actually 11,5cm, so I still haven't worn them much. Once, to be exact. Although, they do go with almost anything and look good being worn, I think high heels just don't suit my lifestyle that well. It's good to know I have them, though.
The only thing different from the stock photos is that the print inside is way more colorful. But that's a good thin
g
, right?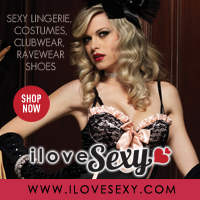 Visit
ilovesexy.com
for everything from shoes & costumes to intimates and pajamas! PS! Like them on FB and get 10% off your order!
Check me out on other social platforms: