Today I'm super excited to announce that I'm going to share the whole HoliCat circle lens collection on my blog soon! The concept of these lenses is super cute, so photographing all of them will definitely be more helpful than reviewing just one pair, right? :) By the way, the collection consists of 5 different designs, so I've decided to do 5 separate entries and link them together later. Let's hope I'll get them up fast. :)
For those who don't know - Geolica is manufactured by Geo lenses, but I think they are named differenty because they are monthly disposable? Their packaging is also different from the usual glass vials!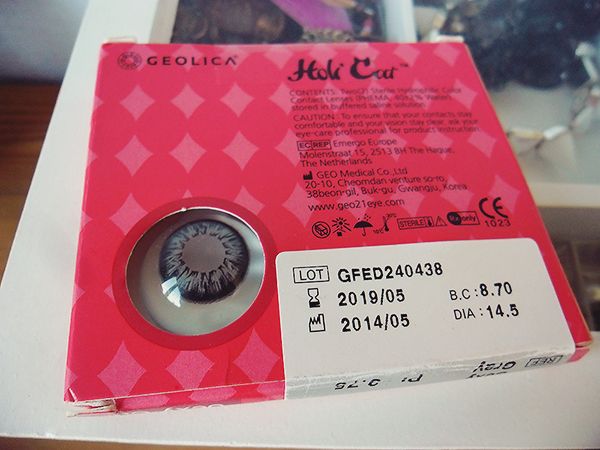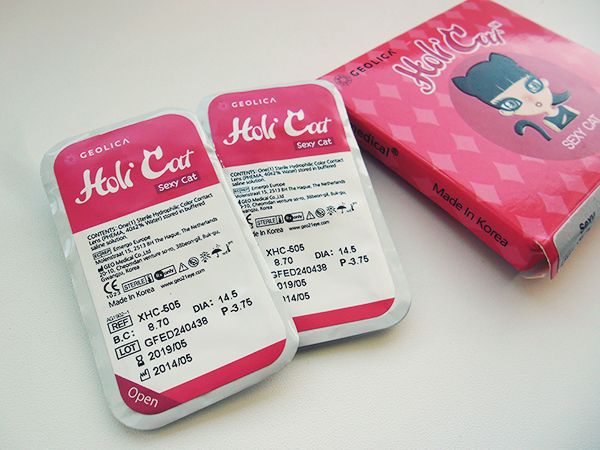 At first, I was baffled by the fact that these (monthly disposable) lenses have the same price as regular circle lenses that you can wear up to one year. It just didn't make sense. But then I tried them out and realized they are
much more comfortable
as they are softer and made for daily wear.
In fact, I keep seeing daily/weekly/monthly lenses popping up everywhere and now I finally know what the hype is all about.
I like how they look very dark on my eyes, but I don't think they will be my favourite pair from the collection. (I'll let you know about that later!) The blending is okay but could be better. However, they are definitely better than black lenses that don't blend in with light eyes at all.
They actually look rather good from distance, don't you think? :)
Cutie Cat (brown)