I've still got 3 more pairs of Geolica HoliCat lenses to review, so today I'll introduce you hazel brown lenses from this series called Barbie Cat. You'll find links to my other HoliCat reviews at the end of this post.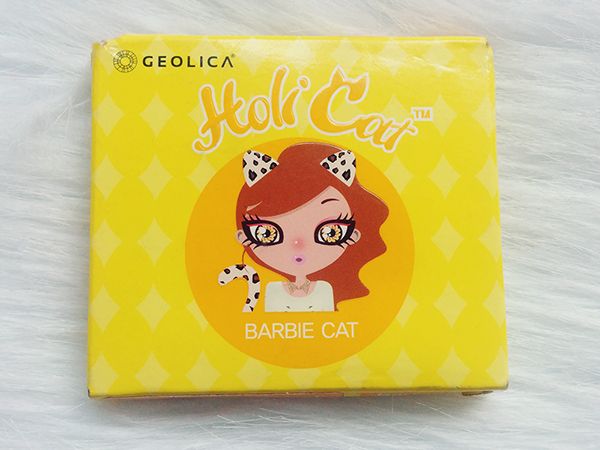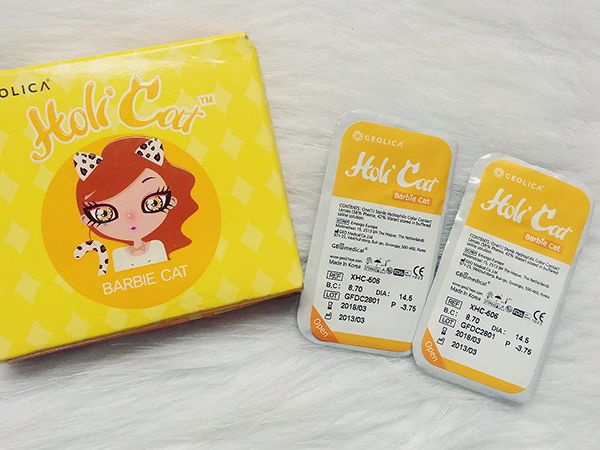 Do these cute packages look familiar to you already? I've previously reviewed 2 pairs from this series, but they all have different designs, so it has been a lot of fun!
The color of these lenses is actually quite
strong and opaque
. They look a bit yellowish but I guess that's what hazel is supposed to be like? I've worn similar lenses before, but nothing that would be exactly identical to these. For example, compared to
Geo Eyescream in Vanilla Brown
the color of Barbie Cat stands out a lot more.
I like how the outer ring of these lenses is dark brown. It makes them look softer and less unnatural.
The blending is quite nice too. They look even better from further and/or when the lightning isn't as bright as on the photos above. Overall, I'm really happy with these lenses and I like how they look on me.
By the way, these have got to be one of my favourite photos I've ever taken for a lens review. I guess some selfies just turn out better than others, right? Although the lenses I'm wearing might have something to do with it as well.
Cutie Cat (brown)