When it comes to makeup, there's no brand that gets me quite as excited as MAC. Their products are a bit expensive, but not the most expensive ones out there. And there's always a new collection coming out with new LE shades & packages. Last one I've caught up with is
Lightness of Being
that was released this January.
Mineralize Eye Shadow Duo in 'Leap'
Shimmery lavender. 24,99€.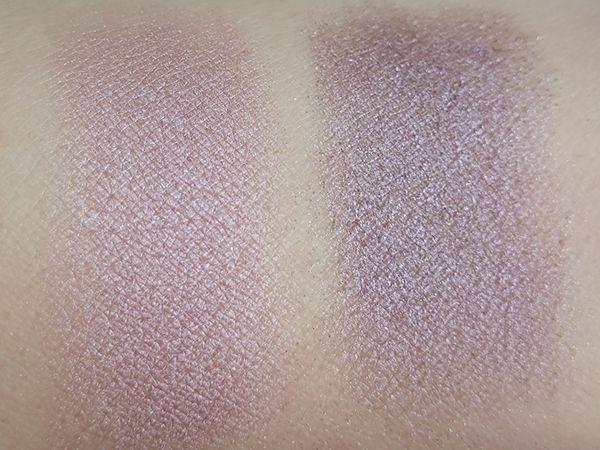 This eyeshadow duo has one pearly and one frosty side. The colors are quite similar, but you can probably tell that one is darker and has more shimmer in it. The frosty (darker) side has more fallout as well, but that's how frosty eyeshadows are. I'm sure they'll make a great makeup look, though. I've yet to try it out on my eyes.
Gold pearl. 26,99€.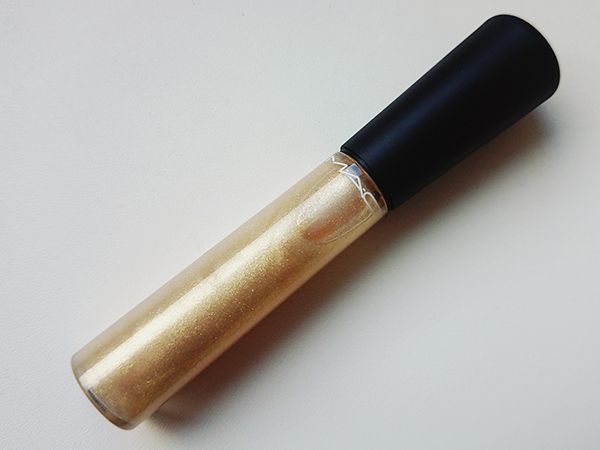 I was sceptical about this one at first. I mean it looks golden, right? However it turns out it's all glitter and no color so it doesn't change the color of your lips. On the photo I'm wearing it on tinted Maybelline Baby Lips lip balm.
Surprisingly this was the most expensive product out of the three. Maybe because it's bigger than most MAC's lipglasses? I'm not sure. Their price in US isn't that high, though.
Soft cool pink cream. 23,99€.
The color reminds me of
'Patentpink'
which I received last spring. Although 'Dreaminess' is actually pink and 'Patentpink' is more lilac compared to this.
Anyway, I think 'Dreaminess' is a nice light pink shade that would be great for spring. I'm actually really happy about all three products I got. They were released in January, but seem perfect for spring instead. Can't wait to properly try out the eyeshadows too.
What do you think of the collection?
Did you get anything?
Check me out on other social platforms: